We help businesses monitor product prices on any website
Our price monitoring service can extract pricing, inventory levels, availability and more from any eCommerce website and send notifications, helping you create a better product strategy
Monitor your competitor's products, or products in your industry from all kinds of websites, including major players such as Amazon, eBay and Walmart or directly from competitor's websites and other channels including partners, distributors, and affiliates globally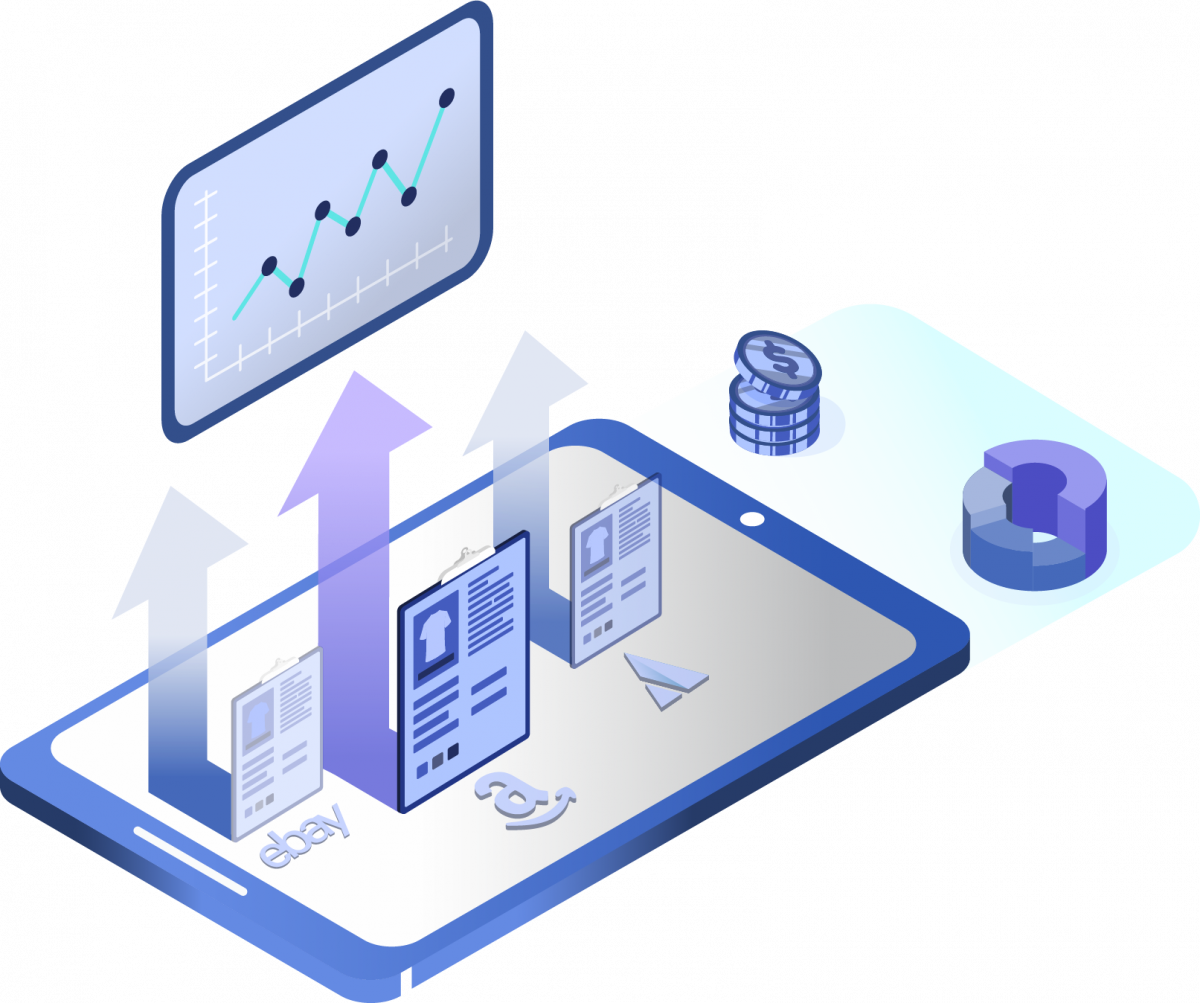 How Price Monitoring works
Tell us about the products you want to monitor and the websites
Give us a list of products, brand names or a set of search terms (UPC, ASIN, SKU, etc) that you would like to monitor and the websites you want to track
We create a customized implementation based on your requirements
We setup scrapers to find products and extract the data points you need from them, perform a series of automated and manual data quality checks and provide you a sample
Monitor prices and deliver high quality data continuously
We can create custom dashboards to monitor trends or email personalized reports to you. We will also provide you the raw data in your preferred format and location so that it can be used in your systems and databases
What can you do with Price Monitoring
Adapt to Price Variations
Use product data extracted from competitor sites to learn and adapt to price variations across different websites, channels, partners and domains.
Spot Historical Trends
Analyze prices over time to understand historical trends. Compare the price trends among your channels, competitors or partners.
Gain Valuable Insights
You can use product data to obtain a complete range of competitor products. This will help benchmark yourself against rivals and forecast your market's future.
Formulate Intelligent Decisions
Use coherent and usable data to make optimal pricing decisions and winning product price strategies.
Understand Market Position
Knowing your competitor's products, their ratings and current stock levels will help you devise a strategy based on where you stand.

Analyze Consumer Opinions
With the customer review data we gather for you, you can find out which products and brands are doing well or not so well by analyzing the sentiments of online consumers.
Refresh product data regularly
We can scrape retail websites on a regular basis based on your own custom schedule and extract product data.
Receive alerts on price changes or MAP violations
We will send you alerts through Emails, WebHooks or API calls at the right time, so you can react to changes made by your competitors or MAP violations.
Solutions tailored for your need
We can create custom solutions such as filtering, insights, fuzzy matching models and more to address the variations in product names across various sites.
You pay for what you want and not for anything you don't
Custom Price Monitoring Solutions from ScrapeHero allow you to build something specifically for your needs, without feature-bloat and the ramp-up required for using complex user interfaces.
Basic to advanced dashboards
Historical Trend Analysis
Sentiment Analysis on Product Reviews
Multi-attribute Comparison
Custom algorithms to match products across retailers
Matching products across different websites is neither easy nor does it work for every company in the same way.
We have built and refined processes that solve this issue by using Natural Language Processing (NLP) and Machine Learning (ML). We build custom models just for your data that provide a high degree of accuracy and can be refined as often as you like.
Product data is broken down into multiple attributes using our eCommerce Data tagging models, clustered into groups and then cross-matched using our algorithms. Our process works for most challenges encountered in a price monitoring solution. We handle regular product names, descriptions, model numbers, SKUs or obfuscated product data and even custom model numbers built for the same product for each retailer using custom ML models.
Custom but built in weeks
Custom solutions conjure visions of armies of consultants working for years. Our custom solutions are built in weeks and sometimes in days. We do this by assembling components from our library of pre-built components thereby taking a much shorter time to build a custom solution. This rapid approach mitigates the risk associated with a large scale custom implementation that is both expensive and time-consuming. You get to see results immediately – usually within days or weeks.
ScrapeHero is one of the best data providers in the world for a reason. 
Customer Focus
Customer "happiness", not just "satisfaction" drives our wonderful customer experience. Our customers love to work with us, and we have a 98% customer retention rate as a result. We have real humans that will talk to you within minutes of your request and help you with your need
Data Quality
Our automated data quality checks utilize artificial intelligence and machine learning to identify data quality issues. Over time we have invested heavily in improving our data quality processes and validation using a combination of automated and manual methods and pass on the benefits to our customers at no extra cost
Scalability
Our platform was built for scale - capable of crawling the web at thousands of pages per second and extracting data from millions of web pages daily. Our global infrastructure makes large scale data extraction easy and painless by handling complex JavaScript/Ajax sites, CAPTCHA, IP blacklisting transparently
Our customers range from large household names that you encounter each day to small startups trying to get there. Our custom solutions cater to the whole spectrum of individual sellers on Amazon and eBay through large Global Brands.
Our customers value their privacy, and we expect you would too. They trust us with their privacy and as a result, we don't publicly publish our customer names and logos anywhere.
We promise you your privacy and guard it fiercely
Web Crawling
We will crawl the web, gather data, extract, clean and deliver the data to you in most common formats – hassle free. You don't have to worry about setting up servers and web crawling software.
We have been gathering Alternative Data for our customers for many years and can identify, gather and analyze this data for you. The competitive advantages of this data are enormous.
Real Time API
We build APIs for websites that do not provide an API or have data-limited APIs. Most websites can be turned into an API to enable your cloud applications to tap into the data stream using a simple API call.