What can we scrape for you?
Please enter the websites that you want to scrape as part of your request.
We will email you a quote and get started on payment - yes, it is really that simple.
(This is NOT an automated service that will get you the data if you type your website URL)
ScrapeHero can scrape anything!
Do you want some simple Product information, Prices and Pictures?
Or
Complex Financial data, Tweets from Twitter with Sentiment Analysis, Amazon, eBay, Apple Store, Craigslist, IMDB, Airbnb, Facebook, LinkedIn, GitHub, Social Media, Google, Bing, Events, Concerts, Tickets, Travel, Airlines, Flights, Hotels, People, Phone numbers, White Pages, Yellow Pages, Red Pages (just trying to see if you are paying attention ;-)) Emails, Real Estate, Apartments, Agents, Houses, Mortgage, Foreclosures, Plumbers, Dentists, Local Retail stores, Crime, Schools, Colleges, Admissions, Jobs, Job candidates, Resumes, Reviews, Ratings, Celebrity, Movies, Classifieds, Newspapers, Magazines, High-end Fashion, Boutique Fashion, Non-profits, Poverty data, Environmental data, Third world development data, Journalism, News, SEO Data, Monitor your competition, Drug and Pharmaceutical information, Government data, Online Reputation Management, Restaurants, Menus, Price Scraping and Price Monitoring, Local Businesses Information, Stock Market and Trading data, Local and Global Trends
Phew! that was a mouthful - try saying that in one breath!
Or anything we haven't tackled for our customers yet?
Why ScrapeHero?
ScrapeHero is one of the top web scraping services in the world for a reason.
We don't leave you with a "self service" screen to build your own code based or visual scrapers.
We have real humans that will talk to you within minutes of your request and help you with your need.
Contact us and try it for yourself, you will be impressed by our responsiveness (most of our customers are)
Even though we are a premier provider in the scraping business, our investments in automation and process efficiency allow us to provide a completely "full service" to our customers at an affordable cost.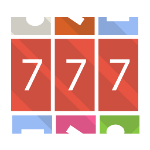 Captcha
ScrapeHero long defeated this foe of scraping- don't worry, we got this covered. We can handle Captcha and any other evil technology ;-) thrown at our Hero. And sometimes it is best to just sidestep them too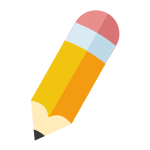 Website Changes
We can identify changes to websites and keep scraping them for you - without missing a beat. Our advanced technology helps us monitor changes, aberrations and anomalies in the data and react in time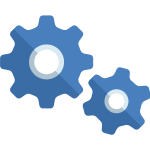 Complex websites
Not a problem - ScrapeHero likes to take on new web crawling challenges and beat them every day (yes, we handle transactional and JavaScript/Ajax heavy sites) - tell us about your complex project and we can take it on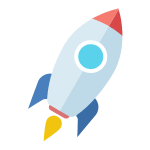 Hero Tech
We have built our own sophisticated technology learning from all other web scraping software out there - scrapy, scrapinghub, mozenda, visual web ripper, php scraper etc and removed all their shortcomings, giving you some awesome technology
We crawl MILLIONS of online web pages daily at the rate of thousands of pages per SECOND for our customers from our highly scalable and distributed scraping platform in the cloud. We can scale to thousands of spiders with the click of a button!
Data your way
We will provide access to your data in any way you want - JSON, CSV, XML, Database (MySQL, Oracle, Hadoop, HBase, MongoDB, DynamoDB, Cassandra anything), Dropbox, Amazon S3 buckets, API based access, FTP you name it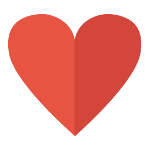 Love
Our customers have loved our service and you will too. We believe in keeping you happy above all else. So, what's not to love? We also scrape responsibly, respect robots.txt and don't strain the websites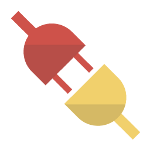 Web Scraping API
We build custom realtime APIs for websites that do not provide an API or have a rate-limited or data-limited API that they shamelessly pass off as an API. You make a REST call and we get you the data from any website as JSON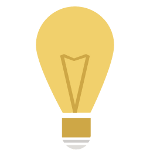 Need More
Our data scraping and web content extraction technology is used to provide higher value services, if you need more analysis, insights, fuzzy matching, sentiment or predictive analytics, alerts from the data etc, we can build custom solutions for you
Turn chaotic websites into meaningful and structured data through our web data extraction service, affordable service and a quick turnaround
Startups and multi-billion dollar companies already use our Data as a Service (DaaS) platform to power their ideas and businesses. Let us scrape data from websites, while you build the next Facebook
Our Customers
Our customers range from startups to massive Fortune 50 companies and everything in between.
Our customers value their privacy and we expect you would too. As a result, we don't publicly publish our customer names and logos.
We promise you your privacy and guard it fiercely.
Some of our latest content