Toys "R" Us, a company that invokes fond memories in multiple generations recently closed its doors for good.
Generations of kids grew up with the iconic Toys "R" Us stores and have vivid memories of ecstasy when their parents bought a toy they wanted or feelings of "the world has ended" if their parents felt otherwise.
When Toys "R" Us stores across the United States shut down, Twitter exploded with throwbacks and "RIP childhoods" accompanied with the apprehension about how online retailing and players like Amazon may have caused this.
While this happened out in the physical world, StumbleUpon, a discovery and advertisement engine that started in 2001 closed its operations on June 30. Before the big data explosion took over, they used to let users "stumble upon" results tailored to their interests; a mere background operation that Google, Facebook, and Spotify run these days without much hassle. The choices of Generation Z is clearly making and breaking utilities, and these two names are part of a growing list. One could term this a favorable retaliation, a measure of changing times or a trace of how we are learning to adapt. But we can all agree that it is a force beyond control.
The unfavorable retail environment
Toys"R" Us started around 1948, running a successful business for many decades until Walmart started eating into their customers in the late 1990s. Ever since the toy giant has smelled trouble. Almost 2 decades later, they declared bankruptcy, and officially went out of business. While many people claim that it is the brand's unintelligent investment decisions in the early 2000s that has caused such a predicament, a majority is still blaming the influence of online retailers. There has to be some fraction of truth to this because Toys"R" Us is one of the many retail chains that have suffered terrible deaths in the past years.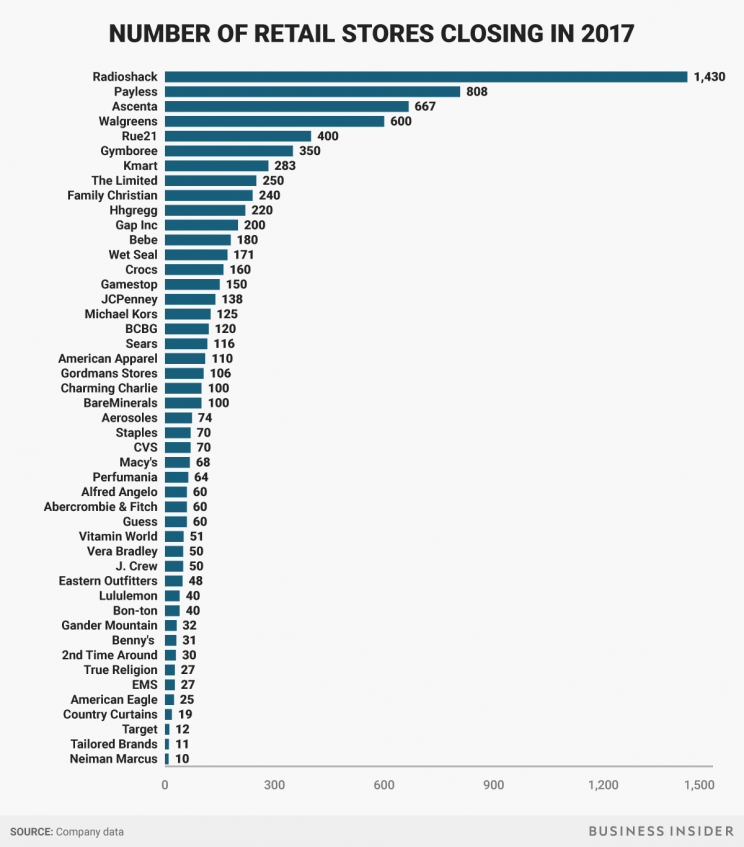 According to Business Insider, over 8000 retailers stores bit the dust in 2017. This, compared to the 2,056 that closed down in 2016 and 5,077 in 2015 implies some things have definitely changed. The closure is not limited to one item or industry, but it just becomes harder and harder for retail chains to find enough buyers who will help them meet the cost of running and paying their employees while still generating a fair profit. While the cascade has been slipping on this side, online retail has been climbing up the ladder.
At ScrapeHero, we have been keeping a close look at the numbers and we found some interesting trends.
Amazon was selling 368 million products at the end of 2016 while by the end of 2017, the figures escalated to 573 million. With Prime Now, Amazon is now selling everything that you would go to a mall or mart for; groceries and baby-care to electronics, crafts, and sewing. In about 3 years, Prime Now has launched itself in 32 cities, with 0.9 million products.
Ease, choice, and change
Now that we have established a clear trend, we could try and understand what might be making such drastic changes to the mass shopping behavior.
Ease and convenience is definitely a major factor. To be able to skip a Sunday ordeal while still getting shopping done is a dream come true. For instance, Amazon Prime Now delivers groceries in less than 2  hours. That's faster than actually going to a supermarket in some cases.
Choice is the next prime factor. There is an option of getting everything that is on the rack of 20 convenience stores on a single online platform. Offers and discounts are higher and better because after all, an online shop can afford it much more than a retailer can.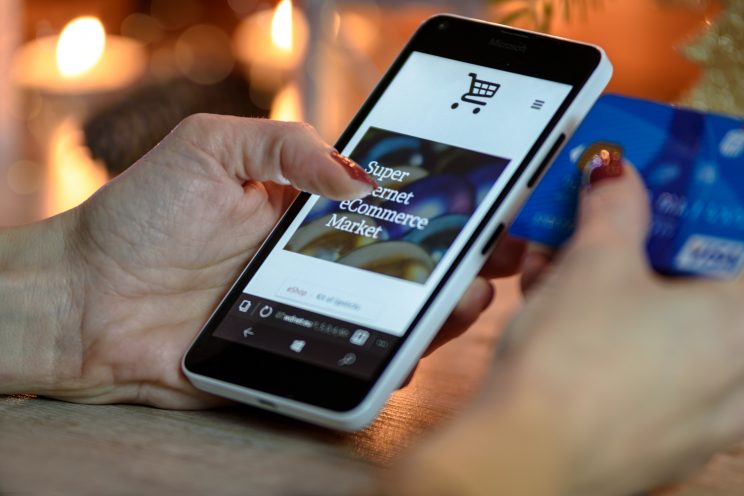 The option of change is probably a little more psycho-social. While skimming through Toys"R" Us closure details, we came across a question posted on Quora; "Do kids play with toys anymore?". This catapults us back to the 'choices of Generation Z' concept that we spoke about at the beginning of this article. Our buying, using, interests and needs have changed so much in the last two decades.
This would be easy for an online store to deal with, but for a physical retailer, it may not be as easy to refill on the next line up as soon as the trend changes. Most retail shops miss out on the alternative data and market research that giants like Amazon reap benefits from, and that screams jeopardy.
In 2001, StumbleUpon helped so many people find what they need online. They worked using collaborative filtering, helping users customize feeds based on their tastes and likes, recommending websites and rating options. Every time you clicked, you would literally stumble upon something new. The site that had about 40 million users have finally shut down after running for 16 years, which is not a terrible life-cycle for any social media platform.
They seem to have succumbed to an unfathomable amount of data available on the web now, given the increase in the number of internet users between 2001 and now. Besides, Google, Facebook, You-Tube, Itunes and almost every other utility platform now uses peer sourcing to customize all our tastes and interest. We get what we need, even before we know we need it.
It was probably hard for the founders to predict such a state of affairs just a decade back, which just goes on to show how dramatic our pace has been. StumbleUpon has now become Mix, a content curation platform similar to Pinterest, which the founders think is a less bulky way of dealing with all the data there is now and is yet to come.
If you could benefit from the data and insights we have to offer. Get in touch with us through the form below.