Description
Complete list of all closed healthcare locations in USA in October with geocoded address, store id, phone number, open hours etc for instant download.
This dataset contains closed locations of Walgreens, Health Mart, MinuteClinic, CVS Pharmacy, The Medicine Shoppe Pharmacy
Due to COVID-19, some of the locations are temporarily closed.
On The Map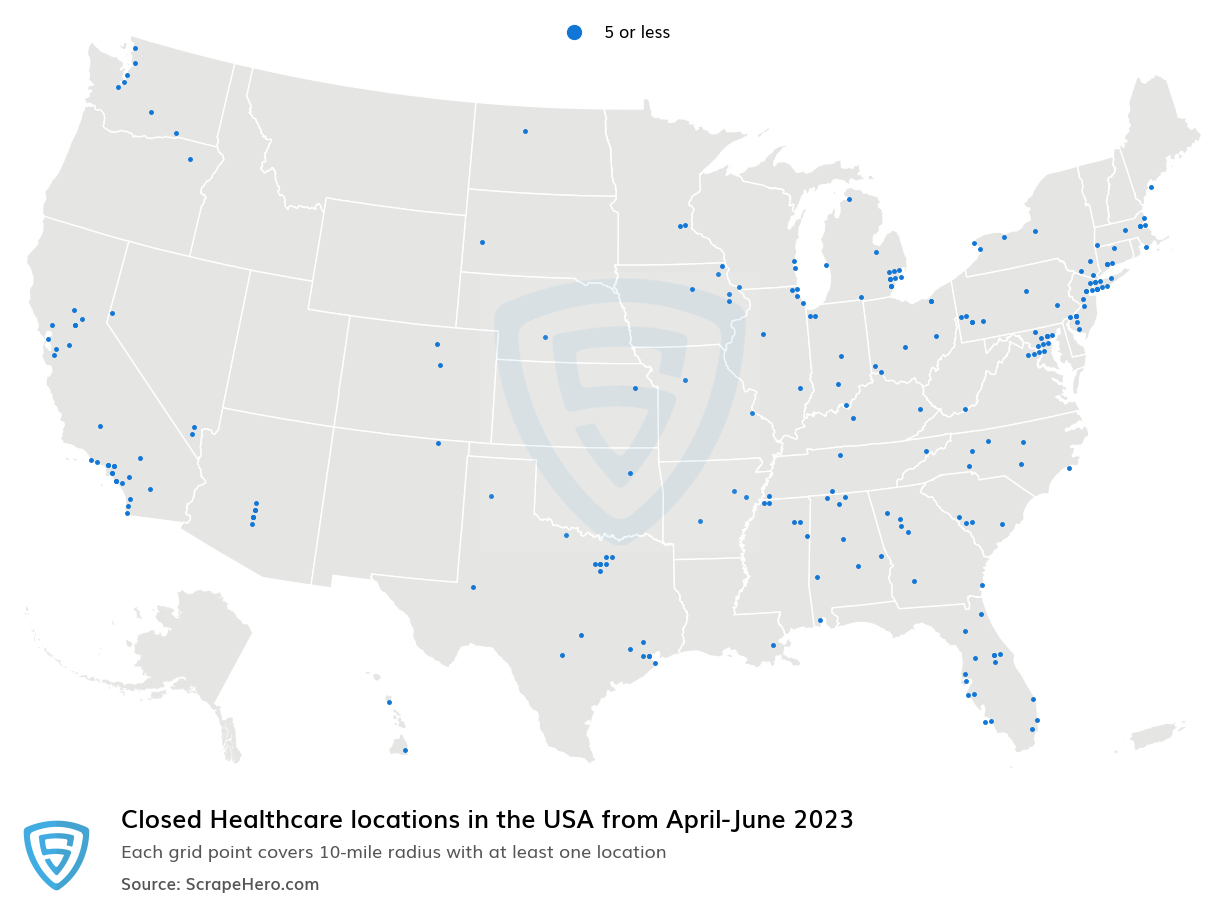 Field
StoreId
Name
Latitude
Longitude
Address
Street
City
State
Zip_Code
County
Phone
URL
Provider
Category
Updated Date
Country
Status
Stock Ticker
We can provide historical reports of this data. Store closing datasets of other industries and sectors are also available. Please contact us.