Description
Complete list of all closed apparel & accessories locations in USA in September with geocoded address, store id, phone number, open hours etc for instant download.
This dataset contains closed locations of Gap, Nike, Aldo, H&M, Oiselle, Banana Republic
Due to COVID-19, some of the locations are temporarily closed.
On The Map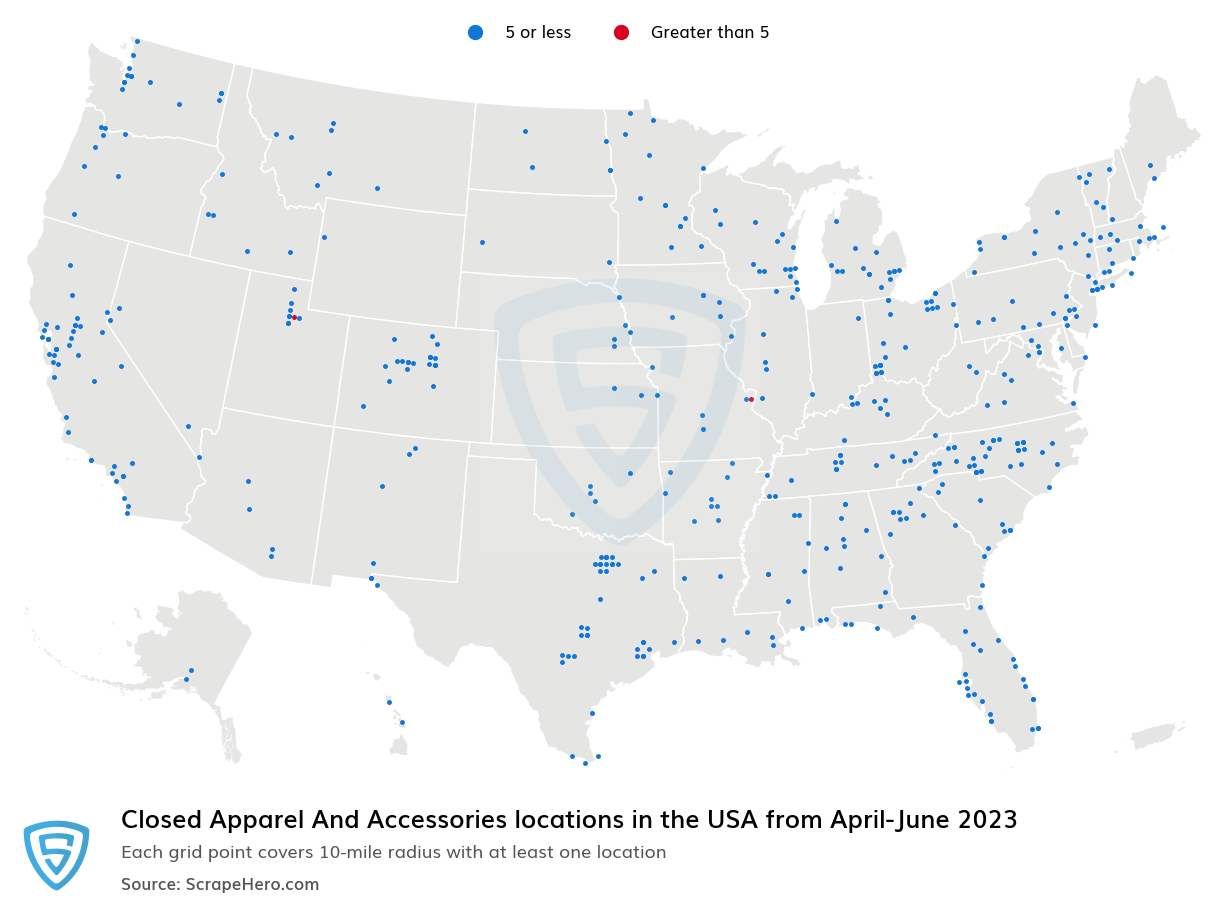 Fields
We can provide historical reports of this data. Store closing datasets of other industries and sectors are also available. Please contact us.